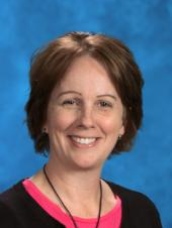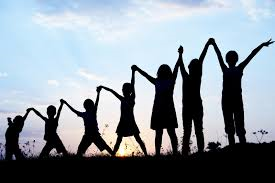 Well, the hallways is bare…the book bags put away…the shelves are covered and the last bell has rung.  We started the year reaching for the stars and as we reached together we looked around and found that our students, the bright shining young faces, were and are the brightest stars around.  In big and small ways we have grown together…served together…achieved together…and prayed together.  And for that we have so many people to thank.  First to the St. Peter's Parish Family and Fr. O'Neill for their unfailing support of our school.
To the parish staff and Bart, Matt and Caroline for always answering our call  from soaring bats, to glitter on the floor and the endless table set-ups and tear downs.
To our volunteers who show up with a smile and helpful hands and hearts to cook, decorate, correct work, put ar work up and take it down, and then put more artwork up and take it down, for the paper sorting and the Box Top counting, Gardner's and Hoodie order organizing, graduation receptions, music concert snacks, uniform exchange folding and folding, spaghetti dinners, fish dinners, classroom parties, SCRIP selling, craft shows, painting parties, morning and recess duties, field trip chaperoning, SCRABBLE judging, Forensics judging and the list goes on.  Our volunteers are part of the lifeblood of our school and a mere than you may seem like small payment but we hope we honor you with providing a school you can be proud of.
We also thank your teachers and staff.  Each day these amazing women give so much of themselves to make our school and our students the best they can be.  They give new meaning to the phrase…"Well done, good and faithful servants."  I'm not just talking about their ability to teach or serve.  They can give 110% day in and day out and most nights too…all with less than a 15 minute lunch most days!  May God bless all of you!
And to our students we say THANK YOU…for working so hard…maybe harder than you thought you could and for giving of your time and talents and treasures to participate in our service projects this year that benefitted so many near and far and for making us smile each day and for making St. Peter School shine brightly each day.  God is alive in each and every one of you!
On May 31st we said "good-bye" to our sixth graders at the Graduation Mass & Reception of the Class of 2017.  The event was a beautiful reminder of the friendship, faith and growth displayed by this group of amazing young people.  All students received their diplomas and special awards were given as follows:  Sportsmanship Award:   Willa Sharbaugh; Citizenship Award:  Bena Croushore; Religion Award:  Sam Jano & Josi Dirienzo; Woodsman of the World Social Studies Award:  Gracie Bowers; Class Salutatorian:  Violet Lopaze; Class Valedictorian:  Gracie Bowers.  We wish the Class of 2017 many blessing in the road ahead and we will miss all of them!
Special thanks to the St. Peter's Knights of Columbus who have contributed funds to our school to offset the cost of transportation for field trips and keep student costs down.  Please be sure to support dinners and events sponsored by the Knights as they have been so wonderful to our school!
All students will participate in the Summer Reading Program this summer.  Nationwide schools are adopting such programs to help prevent the "summer slide" in academics that can occur for all students over the summer.  Students will need to do some reading of their own choice over the summer and turn in the completed required activities the first week of school.  These will be graded assignments and hope that families use this program to inspire reading for all family members.  Research shows that all students are at risk of losing ground over the summer no matter their level of academic achievement.  So stack some books in the car to take to games and tournaments, keep them in the kitchen or near the TV remote!  We should all be willing to give as much attention to reading and practicing math skills as we do developing other skills like sports, dance and other interests.  It truly is a gift to your children!  Information as well as activities and reading logs were sent home at the end of the year.
The school office will be open 8 am to Noon Monday –Thursday through June.  In July, the office will be open by appointment and in August we will be open Monday – Thursday 8am – 2pm.  Please feel free to call the school and leave a message at any time and we will also be sure to return your call.
On behalf of the entire school family we want to thank our students, families, teachers and staff for their hard work, dedication and spirit this year!  we THANK OUR STUDENTS AND THEIR FAMILIES for their continued trust and dedication to catholic education.  May God bless you all and we will see you next year!
"SEND US GOOD SUMMER, OH LORD!"
For Second Century Scholarship Application:
https://online.factsmgt.com/signin/3Mx2M
Background Check/Clearance Forms & Information:
Youth Protection Program Information Sheet
Prospective Volunteer Background Check 2016-2017
Authorization for Medication Form 2016-2017