Fifth Grade Objectives and Expectations for October:
Reading:
We continue with our new reading series Wonders from McGraw Hill. We are currently wrapping up Unit 1 with week 5 Lessons, and will soon begin Unit 2. In Literature we will be starting Funerals and Fly Fishing written by Mary Bartek, originally from Johnstown. It is on the fall reading competition list and is also an AR book.  To aid in studying the weekly lesson vocabulary words you can go to the quizlet website:  http://quizlet.com/ and log on using username: sulerich and password: peter5. Look for the folder which says Wonder reading series to find the new words for our new reading series. This is a great tool for test preparation. Please use this tool a little every day and you will see improvement on tests scores for vocabulary! Also make sure your child is reading the weekly lesson stories at least twice a week at home with you to prepare for weekly tests. During the month of October we will begin our Pizza Hut Book it Program. Each month students will take home a calendar; color in the days that you read for 20 minutes at home, parents sign it, and then return this calendar to the teacher when the month is finished. They will receive a certificate for a free personal pan pizza for each month completed. Since nightly reading of library books is a very important part of their homework routine, this is a fun way to keep track of their progress.
Don't forget to hand in your October Calendars at the end of the month!
Language:  In our new Wonder reading series a new grammar and writing skill will be covered with each new story in the book.  I will still be using their old language book but mainly as a reference source and for skill practice. We will move around in the book to follow the skills in the new reading series. Of course correct grammar is expected in all writing assignments. Using rules correctly for capitalization, punctuation, and spelling is always required. Students will use their language books for daily grammar work in their notebooks during class. They can also be taken home for studying purposes.
Spelling: Every week new words will be assigned for each weekly reading lesson. The list will be on a study guide I will send home with your child. Students will write down their spelling words in their homework notebooks and their spelling notebooks every Monday.
Spelling activity pages for each lesson will be completed in their spelling notebooks under my direction and turned in by Thursday. Tests will be on Friday. If you are interested in studying for the yearly spelling bee which takes place in the spring you can use the list at the bottom of this page.
If you wish to be a serious contender for the spelling bee, I suggest you get started now!!
Good Luck!
Social Studies: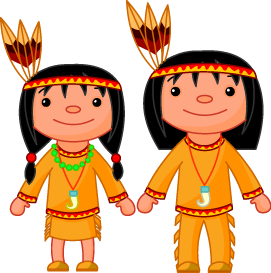 In Social Studies we are still working on map and globe skills but we will begin Unit One "The First Americans". The children will be doing their first research project on one of the many tribes that lived across the various regions of North America. We will be talking about that in greater detail at conferences. We will have a few short quizzes at the end of each lesson in Chapters One and two, with the cumulative Unit Test at the end.  Be sure to be using your social studies note book to study those vocabulary words and essays for the final test!
Science: We will are still studying Unit F Chapters 11 and 12. Chapter 11 is titled "Using Forces". We will be focusing on Sir Isaac Newton and his Laws of Motion. Handouts should be kept neatly in their science folders and questions and vocabulary work will be done in their notebooks. Science text books should go home for reading and studying at least once a week. After each lesson we will have a short quiz. When we have completed all the chapter lessons we will have the Chapter 11 Test.
Religion:
We continue to work on Chapter One I Believe. We will take a quiz at the end of each lesson, and then the chapter test. We have been focusing on learning the prayer the Apostles Creed which is a profession of our faith in the chief mysteries and other truths revealed by God through Jesus Christ and his Apostles and the church. We also continue to prepare for liturgies weekly.
Sixth Grade Objectives and Expectations for October:
Social Studies: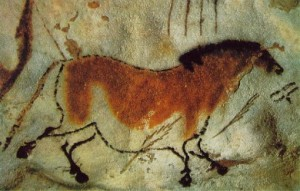 I have posted new vocabulary for Unit One Early History Chapters 1 and 2. We will be studying early man and creating some cave art too!
Unit One will cover five chapters. We will have a test after each chapter, following with a cumulative Unit Test when we have finished all five chapters.
Remember you can go to the quizlet website:  http://quizlet.com/ and log on using username: sulerich and password: peter5.
2017-2018 Fifth Grade Reading Requirements