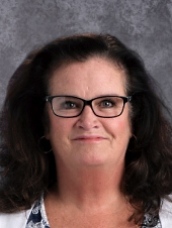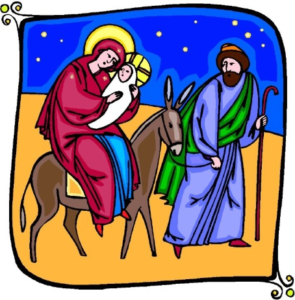 December News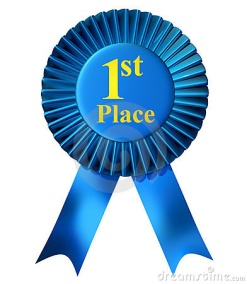 Congratulations to our Rock'n Readers for Earning a First Place Ribbon at the Fall Competition! Way to Go! Now it's on to the Spring Reading List.    Keep On Reading Everyone!
Fifth Grade Objectives and Expectations for December:
Reading: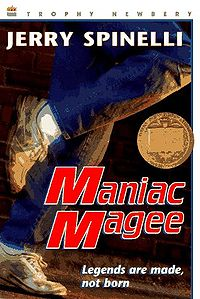 In our new Wonders Reading Series we begin Unit Three: We will be working on comprehension strategies, skills, and vocabulary and grammar skills, all found on their study guides sent home every week. We will continue our Literature with the new book Maniac Magee written by one of my all-time favorite authors, Jerry  Spinelli. A spring reading competition selection, as well as an AR book, so it will help us get those valuable points to reach our goals! To aid in studying the weekly Wonder lesson vocabulary words you can go to the quizlet website http://quizlet.com/ and log on using username: sulerich and password: peter5. This is a great tool for test preparation. Please use this tool a little every day and you will see improvement on tests scores for vocabulary! I promise it really works, if you work it!
During the month of December we will continue our Pizza Hut Book it Program. Each month students will take home a calendar; color in the days that you read for 20 minutes at home, and then return this calendar to the teacher when the month is finished. They will receive a certificate for a free personal pan pizza for each month completed. Since nightly reading of library books is a very important part of their homework routine, this is a fun way to keep track of their progress. Don't forget to hand in those November calendars.
Language: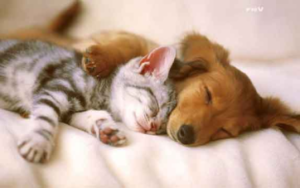 In our language book we will be finishing Unit 2 Nouns and Persuasive Writing. We will be writing persuasive pieces about "Which Makes the Best Pet a Cat or Dog? Of course correct grammar is expected in all writing assignments. Using rules correctly for capitalization, punctuation, and spelling is always required. Students will use their language books for daily grammar work in their notebooks during class. Be sure to take home and study from their text book. Language quizzes and tests will come at the midpoint and end of each unit in their language books.
Spelling: Every week new words will be assigned for each weekly reading lesson. The list can be found on their study guides sent home every week. Students will write down their spelling words in their homework notebooks every Monday. Spelling Practice Activities for each lesson will be completed in their spelling notebooks and turned in by Thursday. They can choose any activity from the handout in their folders or from the many activity cards in the back of the classroom. Tests will be on Friday. If you are interested in studying for the yearly spelling bee which takes place in the spring you can use the list at the bottom of this page.
If you wish to be a serious contender for the spelling bee, I suggest you get started now!!       Good Luck!
Social Studies: In Social Studies we will begin "The Age of Exploration". For our research project this month will be making historical maps identifying the routes of famous explorations. All the students have been given their explorer's name and the research has begun!
Science: We are still studying Unit F Chapters 11 and 12. Chapter 11 is titled "Using Forces". We will be focusing on Sir Isaac Newton and his Laws of Motion. Handouts should be kept neatly in their science folders and questions and vocabulary work will be done in their notebooks. Science text books should go home for reading and studying at least once a week. After each lesson we will have a short quiz. When we have completed all the chapter lessons we will have the Chapter 11 Test.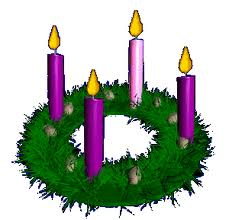 Religion: During the season of advent we gather together every morning in the hall as a school to pray and mediate on scripture as we light the advent wreath together as a school family. The symbolism of the Advent wreath is a beautiful Catholic tradition. The wreath is made of various evergreens, signifying continuous life. Even these evergreens have a traditional meaning which can be adapted to our faith: The laurel signifies victory over persecution and suffering; pine, holly, and yew, immortality; and cedar, strength and healing. Holly also has a special Christian symbolism: The prickly leaves remind us of the crown of thorns, and one English legend tells of how the cross was made of holly. The circle of the wreath, which has no beginning or end, symbolizes the eternity of God, the immortality of the soul, and the everlasting life found in Christ. Any pine cones, nuts, or seedpods used to decorate the wreath also symbolize life and resurrection. Altogether, the wreath of evergreens depicts the immortality of our soul and the new, everlasting life promised to us through Christ, the eternal Word of the Father, who entered our world becoming true man and who was victorious over sin and death through His own passion, death, and resurrection.
The four candles represent the four weeks of Advent. A tradition is that each week represents one thousand years, to sum to the 4,000 years from Adam and Eve until the Birth of the Savior. Three candles are purple and one is rose. The purple candles in particular symbolize the prayer, penance, and preparatory sacrifices and goods works undertaken at this time. The rose candle is lit on the third Sunday, Gaudete Sunday, when the priest also wears rose vestments at Mass; Gaudete Sunday is the Sunday of rejoicing, because the faithful have arrived at the midpoint of Advent, when their preparation is now half over and they are close to Christmas. The progressive lighting of the candles symbolizes the expectation and hope surrounding our Lord's first coming into the world and the anticipation of His second coming to judge the living and the dead. The light again signifies Christ, the Light of the world!
In family practice, the Advent wreath is most appropriately lit at dinner time after the blessing of the food. Followed by some traditional advent prayer service. Hope your family takes the time to continue this lovely tradition to help us all grow closer to Jesus and welcome into our hearts and home this Christmas season and always. Some of my most precious memories of my family are lighting the advent candles around our dinner table all together full of love and life.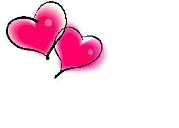 Sixth Grade Objectives and Expectations for December:
Social Studies: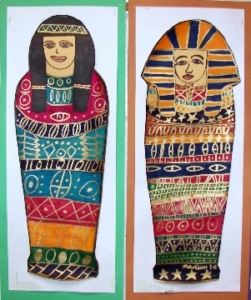 We will begin our study of ancient Egypt, after we complete Chapter 2, "The Fertile Crescent." Sixth Grade is busy finishing their cave paintings, and our next big art project will be life size Egyptian mummies with personalized secret hieroglyph messages.  We will have a test after each chapter.  Remember you can go to the quizlet website:  http://quizlet.com/ and log on using username: sulerich and password: peter5, to study chapter vocabulary words. This is a great tool for test preparation. Please use this tool a little every day and you will see improvement on tests scores for vocabulary! I promise it really works, if you work it!
2017-2018 Fifth Grade Reading Requirements