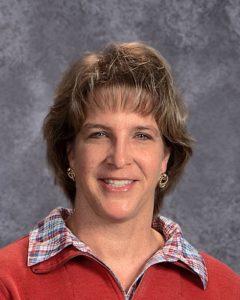 As we see God's hand in the canvas of colored leaves and beautiful sunsets, we settle in to the realization that fall is returning and we turn the calendar to the month of October.
This month is always an exciting one with firefighter visitors to our school and a fall field trip, just to name a few of the events.
In Reading we will continue with the Wonders Reading Series Unit 1 and will actually be wrapping up  with a unit test by the end of the month.  The next theme/unit will continue to focus on short vowels, -ed, and –ing endings.  Comprehension activities such as making predictions, sequencing, and retelling, and examining text for evidence will all be part of instruction.
In Grammar we will be working on "telling and asking sentences" and punctuating correctly.  We are beginning to work on some journal and creative writing to not only view ourselves as emerging readers but writers as well!!!
The students have been doing a wonderful job with the Spelling tests.  I am working on stressing handwriting neatness, so you may have noticed that we are using two spaces to write the words in their spelling notebook for the week.  I have really seen an improvement overall, so will continue the practice until further notice.  They are also excited about the BONUS word added to the list!
Students have been working on addition and addition strategies so far in Math. The terms "some, some more" and "some, some went away" will be used as well.  This month we will begin subtraction up to 20 and solving word problems for both addition and subtraction.  Practice at home will definitely benefit your child.  We are working on counting coins too.   Websites such as www.factmonster.com make it fun and exciting for the kids to review.
In Science we are continuing our look at plants and trees.  Thank you for the leaf collections gathered and sent in.  We have been looking at them as specimens to name the parts, using them for small group activities and classifying, and now have some AMAZING leaf "friends" that the children created for an art project hanging in the hallway!
In Social Studies we will be working on a Fire Safety Unit and studying Christopher Columbus.
In Religion we have been talking about God's presence everywhere and that God is "all powerful, all knowing, and all GOOD!"  Our First Grade liturgy will be held on Thursday, October 19.  Students will be bringing parts home to review.
I appreciate your contact through assignment books and emails.  Thank you also for taking time to look at and sign the AR folders on Fridays.  The children are really working hard to reach their individual goals.  Some have already, but if not, there is still time to test and earn those points!:)  Keep up the fantastic work!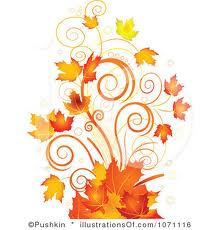 I look forward to meeting with you at our fall parent/student/teacher conferences on Monday, October 9th.  What a"Spook-tacular" and exciting month of activities!   Please never hesitate to contact me with any questions or concerns.
God Bless You!
Mrs. Lori Holloway
2017-2018 First Grade Summer Reading Requirements