Dear Parents and Families,
I can't believe the 2017 year is slowly coming to an end, but there are still many months of learning and fun to look forward to!
4th Grade Rock'n Readers- We are going to be continuing in the Wonders series for Unit 2. I hope to be done with this unit by the first of the year. There are many different topics we are going to be focusing on during this unit. Again as you are beginning to figure out, our weeks will not always begin on Monday and we will not always test on Friday. The website, https://connected.mcgraw-hill.com/connected/login.do , is a great resource for the students to go on and practice the skills.
4th Grade Mathematicians- The 4th graders will be continuing their work with multiplication and division this month. I know this a new topic for the students so I am going to take my time with it and give the students ample time to learn this key foundational skill. The students long division skills are ongoing  and this is a great website for the students to go on and practice the skill, https://www.mathsisfun.com/long_division.html.
5th Grade Mathematicians- The 5th graders will work with graphs and begin work with statistics. These are both skills that the students have learned previously and we will just be reviewing the skills learned.
6th Grade Mathematicians- The 6th graders will start working on fractions and will continue with fractions for the next three chapters. This is going to be a major focus of mine, so we will be spending a large amount of time on it. Here is a website that has some games on it for the students to review topics we learn in class. The website is http://www.math-play.com/math-fractions-games.html.
Have a Blessed and Merry Christmas!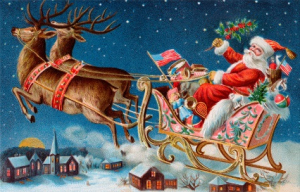 Miss Isgan
2017-2018 Fourth Grade Reading Requirements