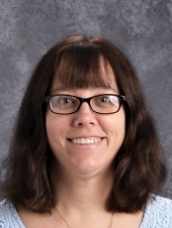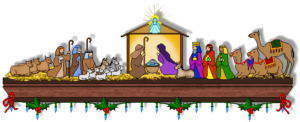 "O Come Let Us Adore Him!"
During this Advent season we remember God's gift to us, baby Jesus, and how we should share God's love with one another.  Take time out of this busy month to pray, read Christmas stories, attend an extra mass, bake cookies, or sing songs as a family to spread that love.   Our classroom will be sharing God's gift of love as well!
Here are some of the topics we will be working on in December:
Language Arts: Unit 3: Lesson 11 Genre: Expository Text, Comprehension: Author's Purpose, and Lesson 12 Genre: Fiction, Comprehension: Plot-Sequence
Grammar: Abbreviations, Action Verbs, Present-Tense Verbs
Math:  Addition Facts: Sums of 12, Identifying Similarities and Differences Among Coins, Counting Nickels, Writing the Date Using Digits, Counting Dimes, Nickels, and Pennies, Identifying a Line of Symmetry, Creating a Symmetrical Design, Adding Two-Digit Numbers Using Dimes and Pennies, Fact Assessment 9, Addition Facts: Sums of 15, 16, 17, and 18, Written Assessment 9, Measuring to the Nearest Foot, Drawing a Number Line, Drawing Line Segments to the Nearest Inch, Locating Points on a Number Line, Making Polygons on a Geoboard, Identifying the Angles of a Polygon
Social Studies:  Finish Unit on Communities, All About Earth
Science: Living/ Non-Living Things
Writing:  If I Were A Gift………
Art: Gingerbread Ornament, Angel, Poinsettia, Reindeer
Dates to Remember: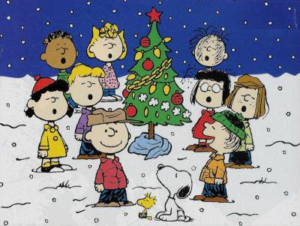 Dec. 3rd: PTA Craft & Vendor Fair 9am-3pm
Dec. 5th: Midterm of the Second Grading Period
Dec. 8th:  Feast of the Immaculate Conception Mass 11:15, Christmas Concert Assembly 1:30pm in Hall
Dec. 11th: PTA Christmas Hot Lunch
Dec. 13th: Family Reading Night 6:30-8pm, Winter Carnival Meeting 6:30 in Library
Dec. 16th:  Advent Mass 10:45 followed by the Nativity Play
Dec. 19th: Library Classes for all grades
Dec. 20th:  Red and Green Dress Down Day
Dec. 21st:  Advent Mass 11:15 & Early Dismissal 12:40
I wish you a very Merry Christmas!!  See you on January 3rd!
God bless you,   Mrs. Grosholz
2017-2018 Second Grade Reading Requirements
Second Grade Supply List 17-18